Serving the Saint Louis area since 1980
Blog Posts:
New Gallo, high-end USB cables, Triton One

email questions and answers "Hi Wylie, I was wondering if there is any information out yet on the new Gallo Reference 3.5 replacement speakers?" My reply: Interestingly I asked that question of the Gallo national sales manager last week. Anthony Gallo … Continue reading →

GoldenEar Technology upgrades the Triton Two and Three

Five years ago the Triton Two was GoldenEar Technology's first speaker, and it was an immediate sensation. The Triton Two stunned audiophile reviewers and listeners with its combination of excellent sound and moderate price, so much so that many reviewers compared it to … Continue reading →

The Absolute Sound reports on WireWorld's Cable Polygraph

David Salz of WireWorld demonstrated his Cable Polygraph at the Rocky Mountain AudioShow. Here are excerpts from the report:  He (David Salz) then proceeded to play paired comparisons of a direct connection vs. a particular cable, some of them from competitors. … Continue reading →

Deals on 180 gram vinyl LPs

The chain Half Price Books has opened a store near me. Among its offerings are 180 gram vinyl LPs for $13.99. The selections are standards – Take 5, Kind of Blue, etc. What is interesting is that they are not USA labels, but … Continue reading →

New from Ortofon, Lehmann, and Music Hall

Ortofon cartridges and Lehmann Audio phono preamps – Excellence made in Europe   I won't attempt to list and describe the full lineup of Ortofon cartridges, as I just counted 37 models on my list. I have had much success … Continue reading →
Our Brands:
The Speaker and Stereo Store operates by appointment. I demonstrate in a relaxed home setting. My brands are specifically selected for their high performance-to-price ratio, offering the best values in audio.
Some manufacturers ask me to sell their brand only in the St. Louis Missouri metro area, while other brands may be shipped to other places so long as the customer has no local dealer. Contact me for information.
Home Installation
Drawing on 30 years of sales and installation experience I offer consulting, construction, and installation services for needs ranging from setup of two channel systems to construction of home theater / media rooms.
Other Brands
I am able to fill requests for many brands not listed here. If you have your heart set on a product from a brand not listed here feel free to check with me on its availablity. Examples of brands available to me are Acoustic Zen, Furman, NAD, and Atlantic Technology.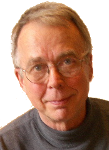 Wylie Williams
314-692-2230